CHOOSING THE BEST STIHL LINE TRIMMER
If your lawn edges are looking untidy you need a STIHL Line Trimmer, also referred to as a Weed Eater, Grass Trimmer, Weed Whacker and even a Whipper Snipper!
This tool is exactly what you need to go with your Lawnmower to ensure a great looking lawn with minimal effort.
USING YOUR LINETRIMMER CORRECTLY AND SAFELY
Learn the trimming method and working position that will give you the best results for your vegetation and terrain. We have all the tips for using your weed eater safely and correctly.
MIXING FUEL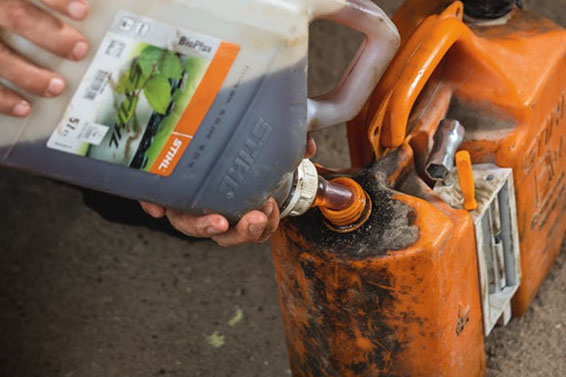 MIXING FUEL
The correct mixture of petrol and engine oil is critical to the health of the engine in your Brushcutter or Line Trimmer. Always use a ratio of 50:1 (50 parts petrol to 1 part engine oil).
HOW TO REPLACE TRIMMER LINE ON A WEED EATER
HOW TO REFILL NYLON LINE
When the time has come to replace the mowing line in your Grass Trimmer, having the correct technique will save you a lot of frustration. We also have a great tip for making Nylon Line easier to work with.
CHOOSING THE RIGHT MOWING HEAD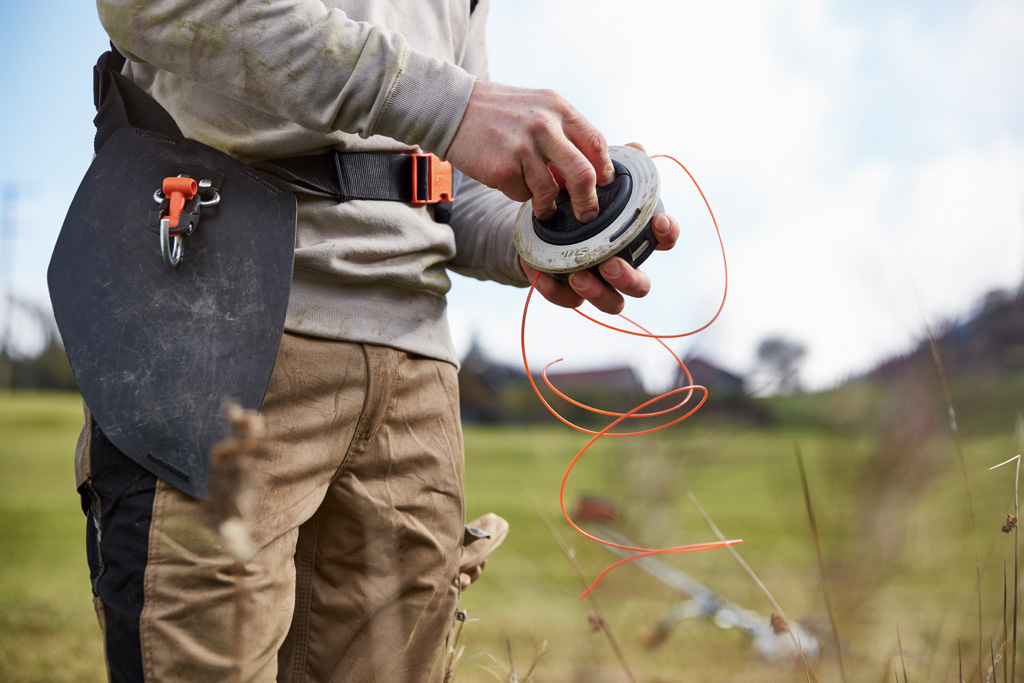 FINDING THE RIGHT MOWING HEAD
Using the right cutting attachment will ensure you get the most out of your tool. But which mowing head is the right one? What is the difference between a STIHL AutoCut and a STIHL PolyCut? Which mowing head does your Line Trimmer take?
FINDING THE RIGHT BLADE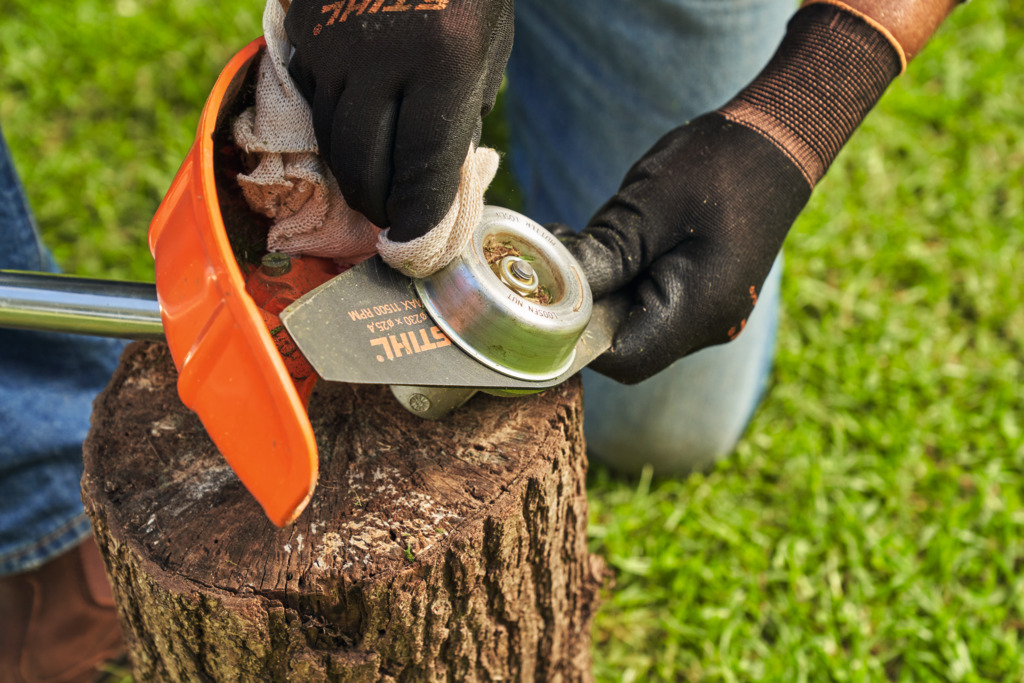 FINDING THE RIGHT BLADE
Metal cutting blades are more robust than Nylon Line and therefore offer higher cutting performance. But what is the difference between a Grass Cutting Blade and a Brush Knife? Is a metal, plastic or saw blade more suitable for your requirements?