Cordless Battery & Electric Chainsaws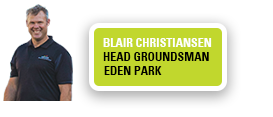 Head Groundsman for Eden Park, Blair Christiansen, knows that STIHL SHOP have a large range of STIHL Battery Electric Chainsaws. Blair reckons these saws are light, quiet and above all, easy to use - starting with a push of a button. STIHL have Battery Electric Chainsaws that are suitable for garden maintenance, cutting firewood and a top handle version for Arborists.
50 Molesworth Street, New Plymouth 4310
06 757 2929
Store hours
Tuesday - Friday
8am - 5pm
Cordless Battery & Electric Chainsaws
STIHL Battery or Electric powered Chainsaws have many of the same features as our Petrol Saws, but have the added advantage of being quiet and extremely easy to use. The STIHL Cordless Chainsaws have long lasting batteries and a clean smooth cutting performance.