Cordless Battery & Electric Hedge Trimmers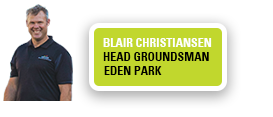 Head Groundsman for Eden Park, Blair Christiansen, reckons there is nothing easier than a STIHL Battery Electric Hedgetrimmer - just pop in the Battery, push the button and you're ready to go. STIHL's Battery models have the same high quality blades as the petrol trimmers and they are powerful enough to handle thick hedges.
50 Molesworth Street, New Plymouth 4310
06 757 2929
Store hours
Monday - Friday
8am - 5pm
Cordless Battery & Electric Hedge Trimmers
STIHL Cordless Hedge Trimmers deliver a powerful performance while requiring very little maintenance. They're also light, start at the push of a button and are very quiet. If your hedges are very high or wide we have Pole Cordless Hedge Trimmer options including a telescoping model.