Cordless Battery & Electric Leaf Blowers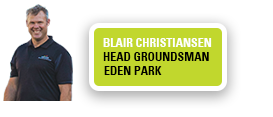 Head Groundsman for Eden Park, Blair Christiansen, reckons that STIHL Battery Leaf Blowers are light, quiet and so easy to use, making them a great choice. Plus, STIHL have a model to suit everyone from smaller backyards to large parks.
38 Victoria Street, Petone, Lower Hutt 5012, New Zealand
04 586 7139
Store hours
Monday - Friday
8:30am - 5:30pm
Cordless Battery & Electric Leaf Blowers
STIHL has a range of high performance lithium-ion battery powered Blowers. STIHL Batteries can be charged over 1000 times and don't lose power as the battery depletes. Cordless Blowers are compact, quiet and powerful, and the best thing about them is how easy they are to use, starting with a push of a button. So much easier and faster than using a broom when you want to clear leaves, dust and other debris.