AT STIHL SHOP WE ARE PROUD TO PROVIDE ON-GOING TECHNICAL SUPPORT FOR YOUR TOOLS
Not only do we service and repair the machines we sell in store and online—We look after all other major brands of Outdoor Power Equipment. Through our network of factory-trained and certified STIHL technicians, your gear will be in the best hands possible.
Whether it's a two-stroke, four-stroke, electric or battery powered machine, our technicians have the know-how to keep your equipment in top condition. STIHL SHOP have fully equipped Service Centres with the latest diagnostic tools to keep your machine running as it should. We're happy to help with the following:
1. First Free Service for your STIHL machine
2. All Outdoor Power Equipment service and repairs
3. Chain and blade sharpening
4. Providing genuine STIHL parts, and more.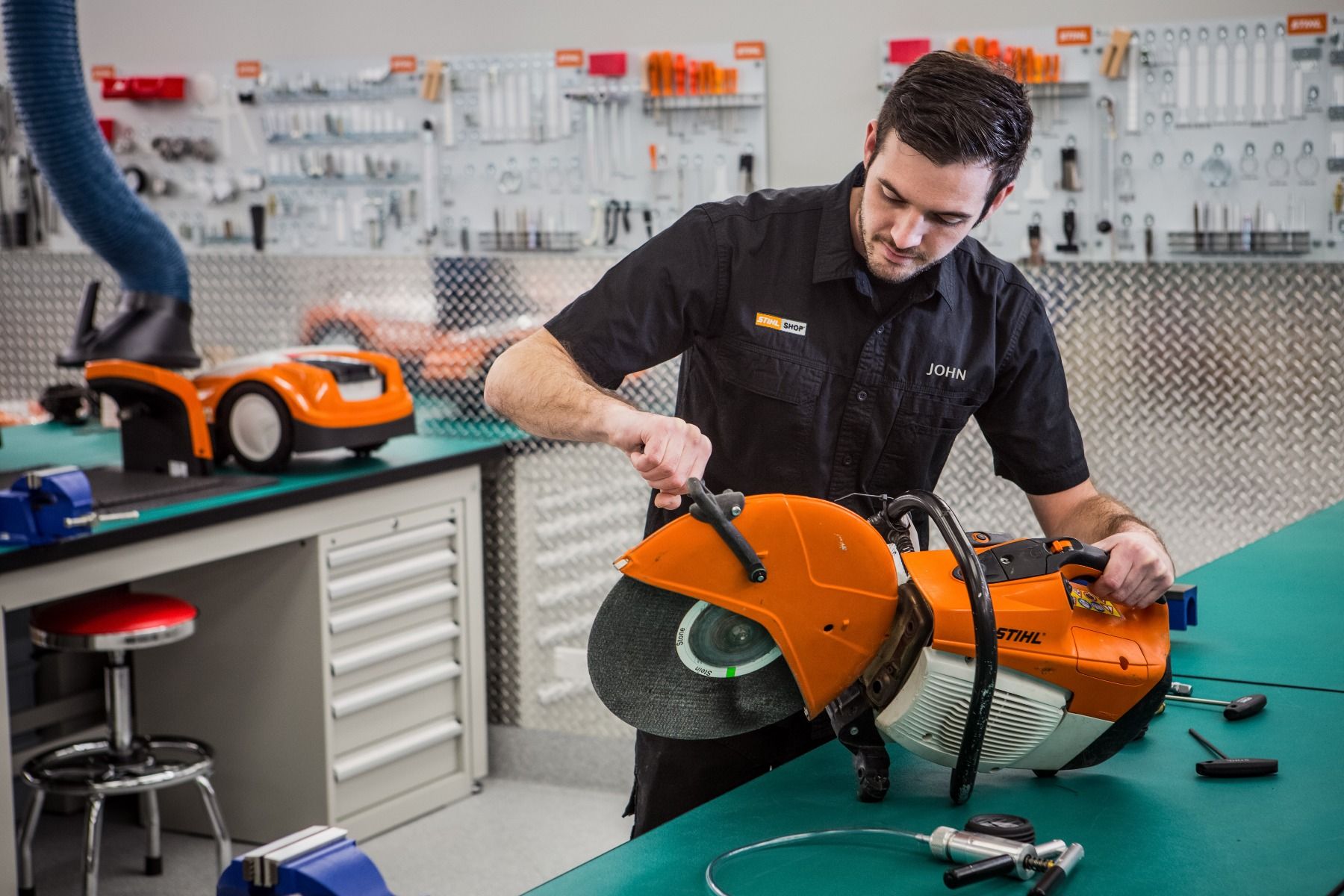 SERVICE YOUR STIHL TOOL AT HOME
STIHL Tools are built to last and with good maintenance you can extend the life even further and ensure good performance and safe operation. With our range of service kits you can do the key maintenance at home.
Each kit contains an air filter, spark plug and fuel filter with the periodic replacement of these parts, you will get the most out of your STIHL tool for a long time. We also have short videos that explain step by step how to replace each item.