AT STIHL SHOP WE ARE PROUD TO PROVIDE ON-GOING TECHNICAL SUPPORT FOR YOUR TOOLS
Not only do we service and repair the machines we sell in store and online—We look after all other major brands of Outdoor Power Equipment. Through our network of factory-trained and certified STIHL technicians, your gear will be in the best hands possible.
Whether it's a two-stroke, four-stroke, electric or battery powered machine, our technicians have the know-how to keep your equipment in top condition. STIHL SHOP have fully equipped Service Centres with the latest diagnostic tools to keep your machine running as it should. We're happy to help with the following:
1. First Free Service for your STIHL machine
2. Chainsaw service and repairs
3. Brushcutter service and repairs
4. Chain and blade sharpening
5. Lawnmower and Ride-On service and repairs
6. All other Outdoor Power Equipment service and repairs
7. Providing genuine STIHL parts, and more.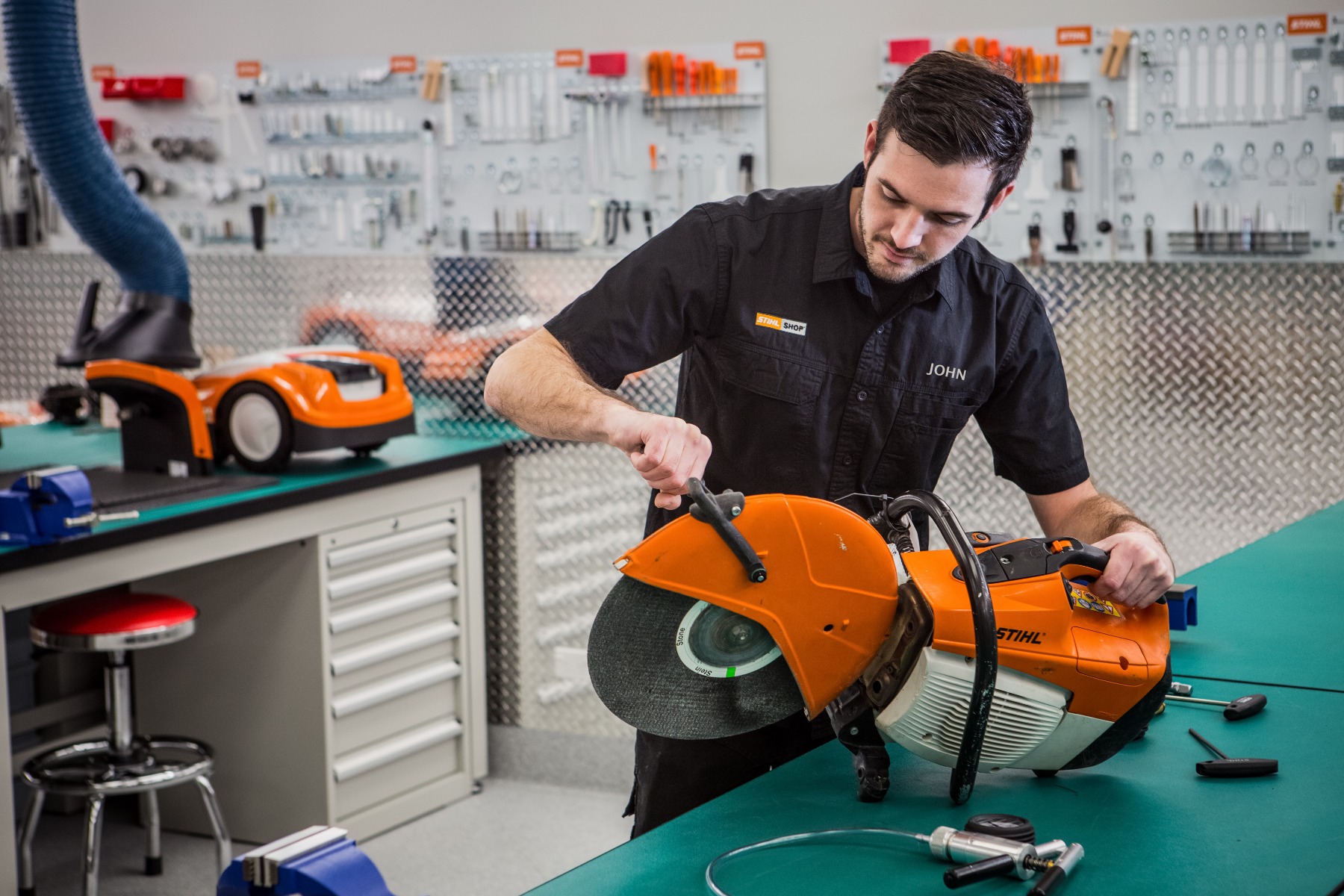 THE STIHL SERVICE ADVANTAGE
The STIHL Service Advantage programme is where you can extend the warranty of your STIHL petrol-fuelled product by using STIHL HP Ultra Oil and getting your machine serviced annually by STIHL SHOP. By joining the program, you could effectively double the warranty to 4 years on your STIHL machine when you use it in a Domestic, Lifestyle Block, or Farming application. Or to put it simply: Annual Service + STIHL Ultra Oil = STIHL Service Advantage.
HERE'S WHAT YOU CAN DO
Our experts are always ready to service your gear. There are also some simple steps you can take to improve the longevity of your machine in between routine servicing dates. Here is some useful advice from our technicians:
1. Regularly blow out and clean your machine's air filter
2. Keep your fuel tank clear from debris
3. After each use, clean the entire machine from dirt
4. Do not attempt to modify your machine
5. Do not leave fuel in your tank for longer than 1 month (unless using STIHL Motomix). If you are mixing fuel, ensure the correct 1:50 ratio is used.