Why choose STIHL Battery Tools
With the advancements in lithium-ion batteries, Battery powered outdoor power tools are regarded as the future of gardening tools. If you are considering joining the club, here are the top 10 reasons why more and more gardening and landscaping lovers and even professionals are choosing STIHL cordless tools.
1. BATTERY-POWERED TOOLS ARE EASY TO START
Unlike petrol powered gardening equipment, starting a battery tool such as a battery mower is as easy as pressing the "on" button. You don't have to worry about the engine choke or warming up the machine. Simply flick the switch, pull the trigger and you are ready to go.
2. BATTERY TOOLS ARE QUIET
It is recommended that you always wear hearing protection while using petrol powered gardening tools to reduce your risk of hearing loss. However, battery tools are so quiet ear protection is not necessary, this also makes the tools ideal for noise-sensitive areas such as hospitals, schools and councils.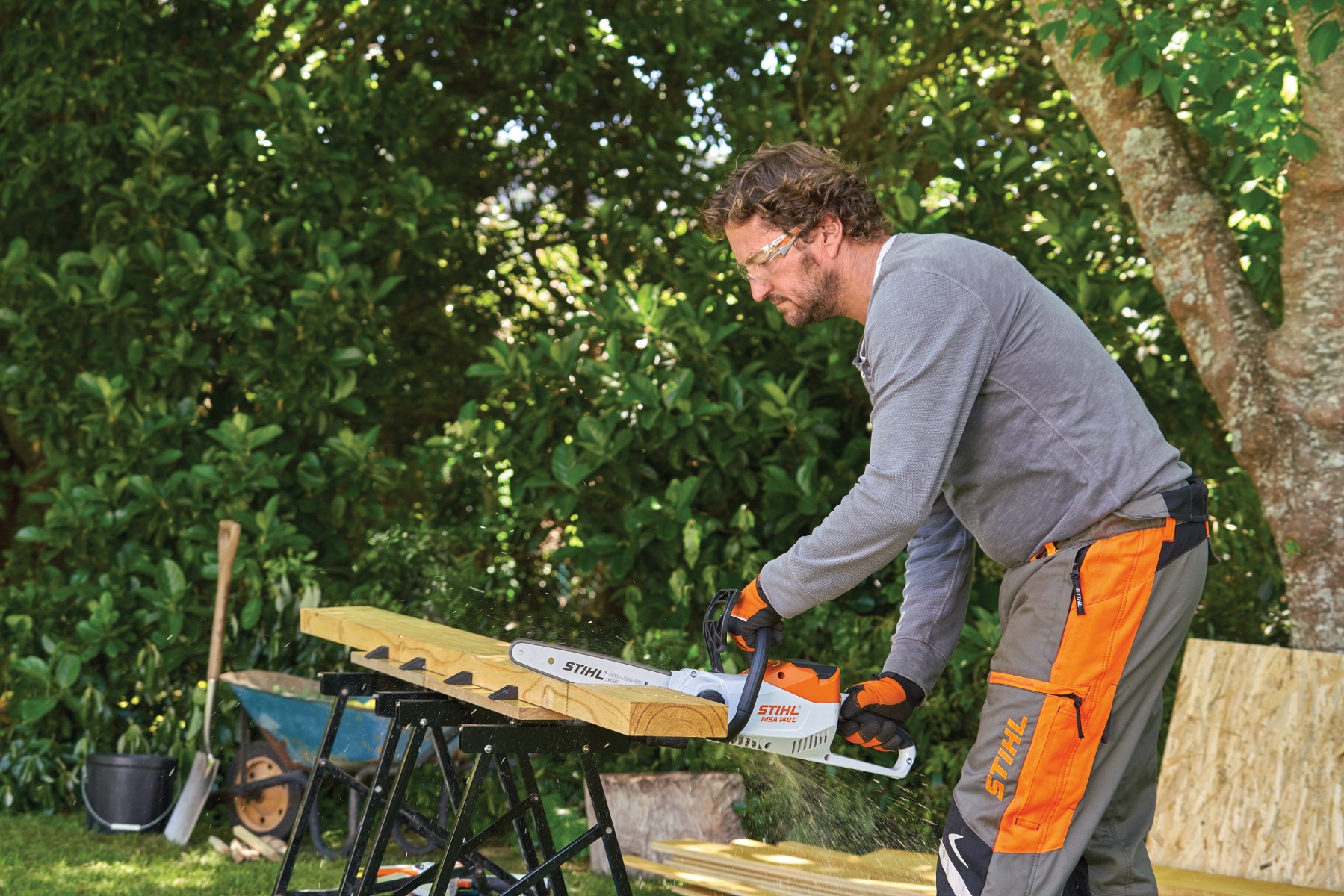 3. LOWER COST OVER THE LIFE OF YOUR BATTERY TOOLS
By investing in cordless tools, from a battery Chainsaw to a Lawnmower and everything in between, you eliminate the cost of fuel. Battery tools also require less maintenance compared to their petrol counterparts. Spend less time and money on maintenance, and more time enjoying your garden.
4. BATTERY TOOLS ARE LIGHTWEIGHT
Weight matters when it comes to gardening tools, especially if you are using power tools for prolonged periods or when you need to lift the tool to complete the job for example Hedge Trimmers. With a battery Hedge Trimmer, trimming your hedge will become easier and more comfortable.
5. BATTERY POWERED TOOLS ARE EASY TO USE
We don't need to be a scientist to know that less weight makes your power tools easier to use and control. Having better handling and control over your battery powered tools improves your safety and the accuracy of the job.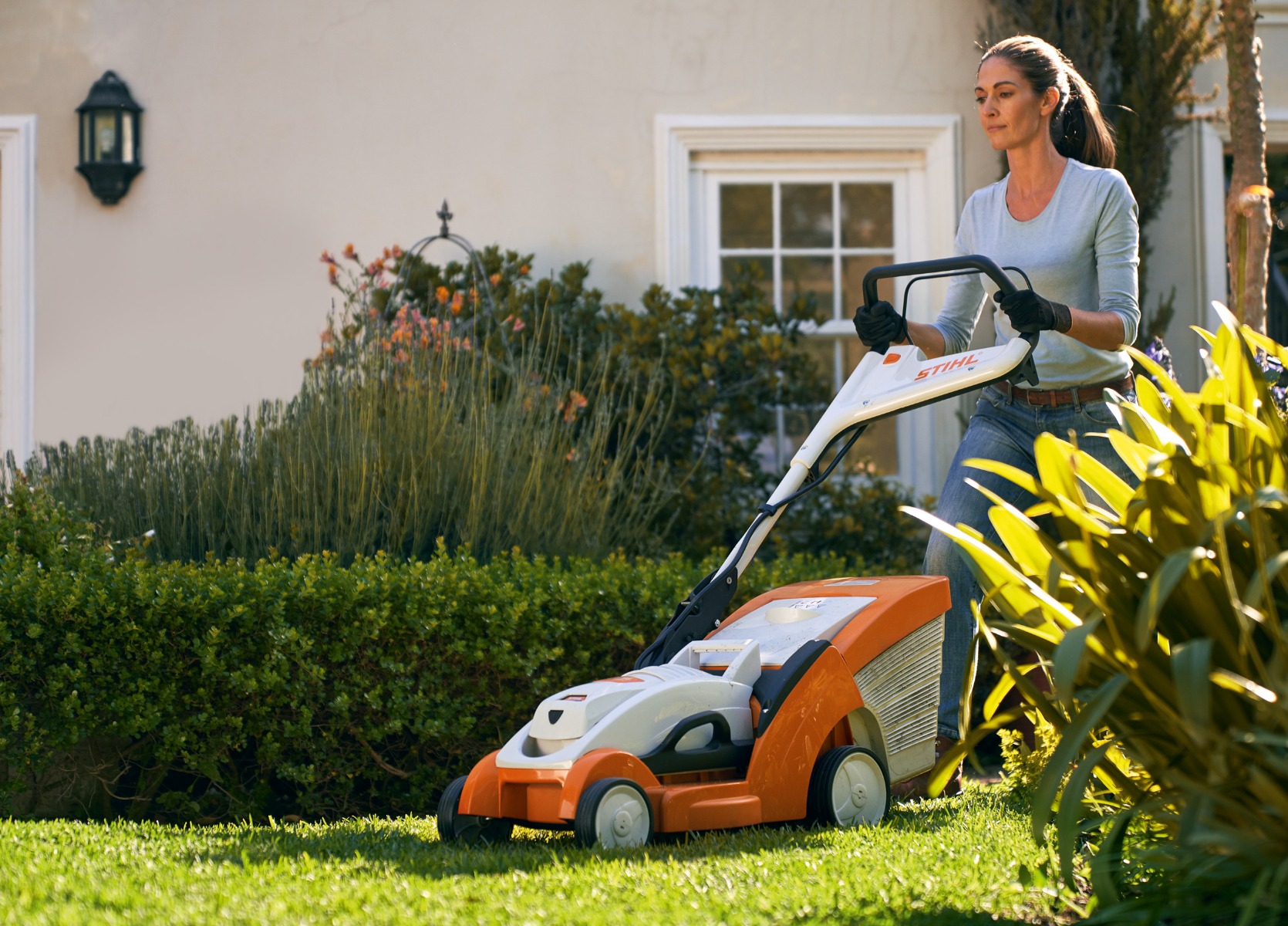 6. CORDLESS PRODUCTS ARE ROBUST AND REQUIRE LITTLE MAINTENANCE
Battery tools require little to no maintenance. All that you will need to do is clean the tool, oil properly, and sharpen any blades. Easy as!
7. NO NEED TO HANDLE FUEL
Mixing and pouring 2-stroke oil is messy and annoying. You will be thrilled to learn that with battery tools you will say goodbye to fuel spillage and stale fuel as well. Battery tools can be charged anywhere with a wall socket, and the cherry on the top, your charger indicates when battery is fully charged.
> Learn more about charging your battery here
8. COMPATIBLE TO MULTIPLE BATTERY TOOLS
The modular system enables one battery to be used for several cordless tools. Get yourself a STIHL battery from one of the three battery systems and it will be able to fit multiple gardening tools. You will enjoy higher flexibility, and even lower cost over the long-term!
> Learn more about the STIHL battery systems here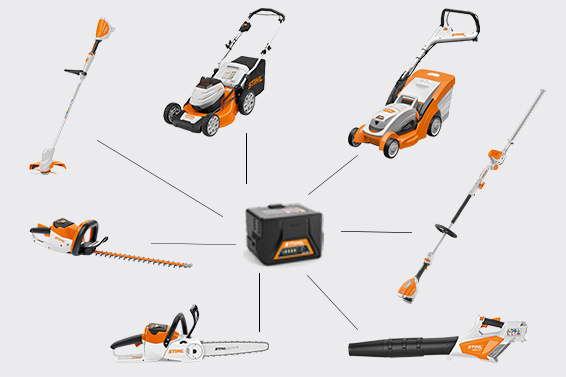 9. LOWER VIBRATIONS DURING OPERATION
Ask any home or professional landscaper, and they can tell you the vibrations from using petrol gardening tools are unpleasant but did you know they can also have negative effects on your blood vessels? Battery tools will put an end to that as they produce less vibration levels than their petrol counterparts, and as a result reduce the risk of hand and arm vibration related conditions.
10. BATTERY TOOLS PRODUCE NO EMISSIONS
Did you know that using cordless power tools has a positive impact on the environment? Yes, you read us right! Your battery mower does not emit toxic pollutants and helps reduce your carbon footprint.
> Keen to make larger environmental impacts?